The Crimson Path of Honor
Click HERE to order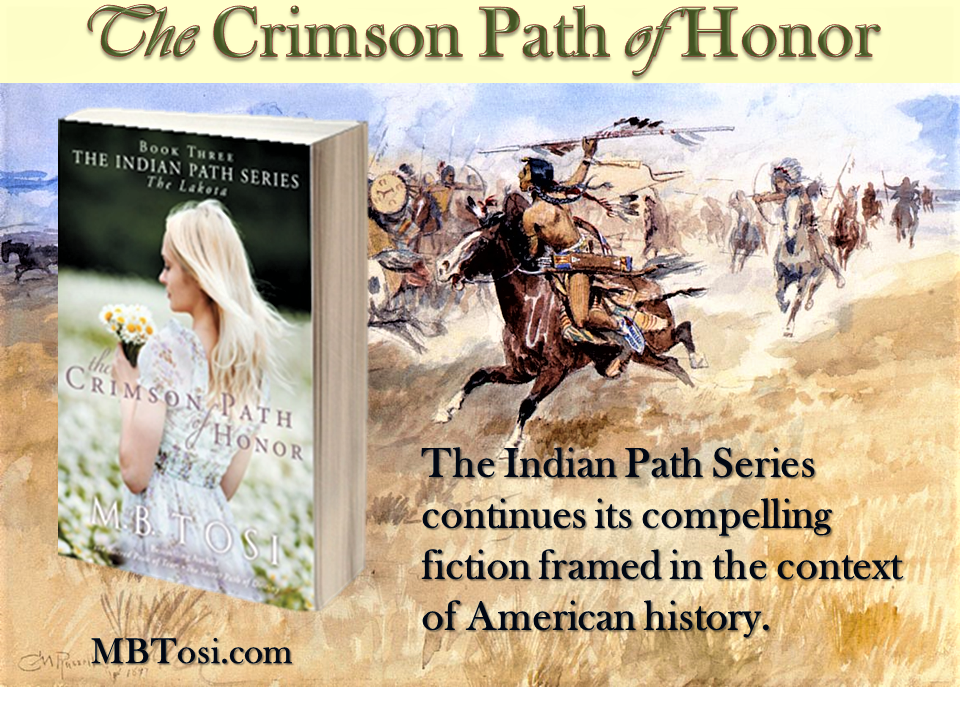 In The Crimson Path of Honor, the Civil War is over, and a violent period known as the Indian Wars is erupting. Ignoring the danger, a feisty young woman from Boston rebels against her tyrannical father's plans to marry her off to a family friend, and she seizes an opportunity to go west to teach. On the way to the Oregon Territory, her stagecoach is attacked, and she is captured by a marauding band of Lakota (Sioux) Indians who call the Rocky Mountains home. 
Accepting her perilous situation, the young woman courageously confronts the daily hardships inherent in early Native American life. At first treated like an outcast, she eventually adapts to her circumstances and comes to respect the camaraderie of the Indians, even falling in love with her captor. Over time, she begins to challenge her abductor's traditional views on bloodletting and violence as the path of honor. Torn by her inability to justify her growing feelings for her captor in a culture of violence, she continually wonders why God has abandoned her in such a desolate place. 
"M.B. Tosi has done it again. This is the historical novel at its best—realistic, filled with tough issues against a background of conflict and unrest." ~ Jim Langford, Director Emeritus of University of Notre Dame Press.