The Thundering Path of Spirit
In The Thundering Path of Spirit, young teenage Amanda Blair is the sole survivor of an attack by a small band of Crow Indians while traveling west by wagon train with her parents. Adopted by the Crow, Amanda becomes Spotted Deer and grows to young womanhood with her Crow family in the Montana Territory. Mysterious circumstances after a vision quest lead her to run away to the town of Helena, where her troubled memories of the brutal attack are finally healed.
Content to live with her own people again, she hears rumors of war breaking out near the Little Bighorn River. With the unfortunate discovery that her adopted Crow brother has become a scout for the US Cavalry at Fort Laramie, Amanda journeys back to the Crow in the hopes of saving him from certain death. Her decisive actions fill her with ambivalence as she must again face the intimidating Crow spiritual mentor she once loved and seek his help in saving the brother she also loves. The Thundering Path of Spirit is a riveting love story about following God's will in harrowing times.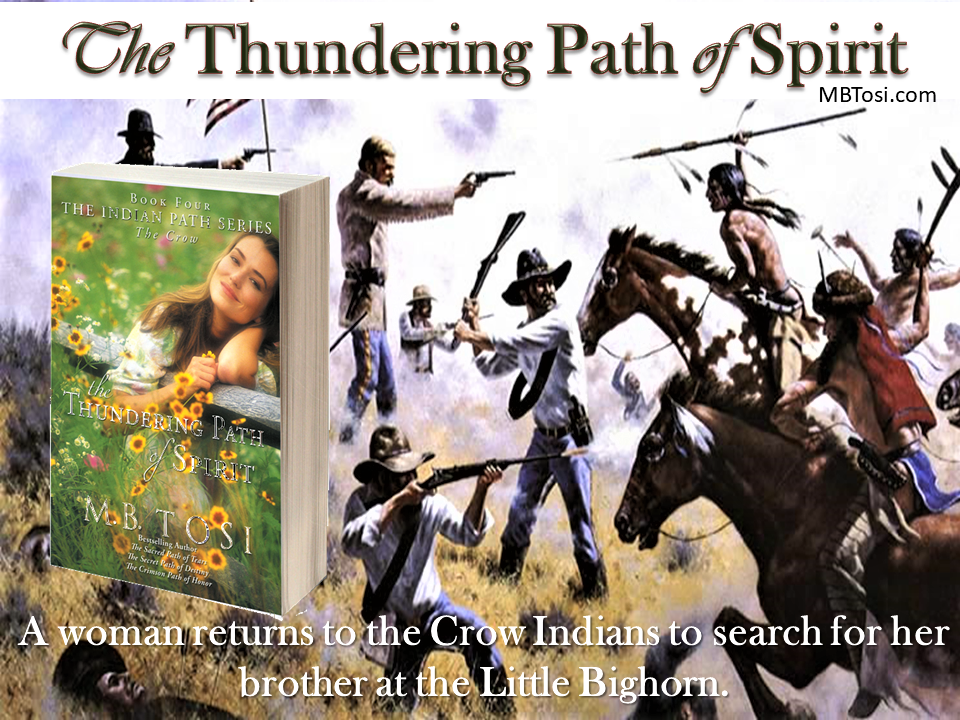 "Some people are born storytellers, and when you add to that careful historical research, you get a fascinating tale. M. B. Tosi's new novel is a compelling love story and spiritual journey told against the background of the Battle of the Little Bighorn. It's a page turner."
-Jim Langford,
Director Emeritus University of Notre Dame Press