The Solitary Path of Courage
In The Solitary Path of Courage, a young woman, Sam O'Brien, heads west with her father to the Idaho Territory, where he hopes to become a prospector during the gold rush. Tragedy strikes along the way, and Sam is abandoned at a mission in southern Idaho. When one of her new stepsisters runs off to avoid an arranged marriage, Sam secretly travels to rescue her in the rough-and-tumble boomtown of Lewiston, which is in the heart of gold country. Daring and resourceful, the young woman finds employment as a newspaper reporter and boldly makes her way in a man's world.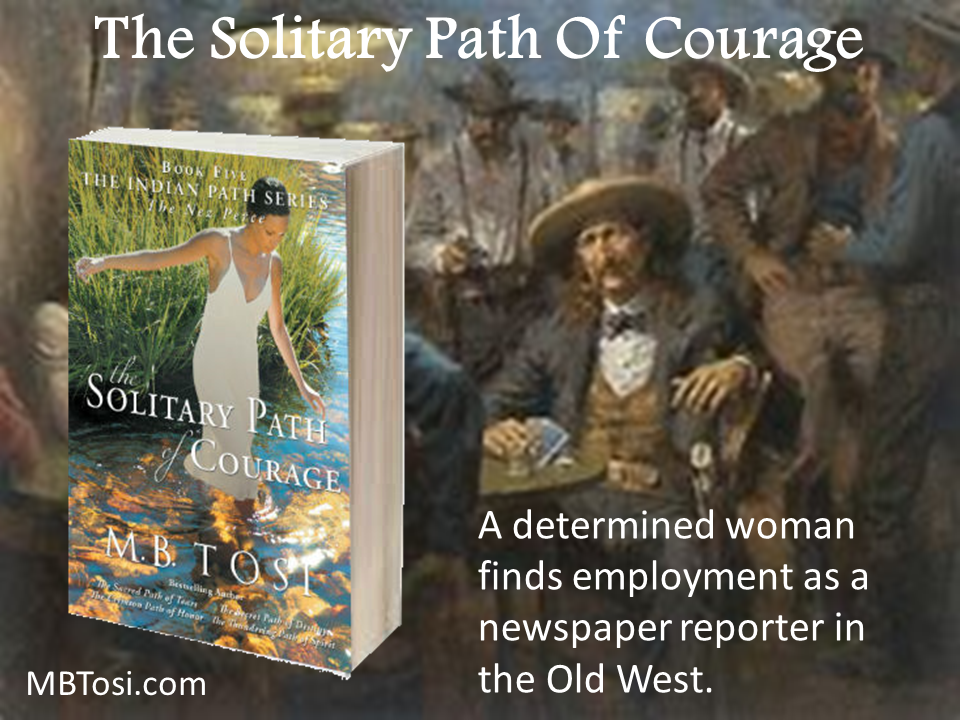 In this realistic and dangerous tale of the Old West of the 1870s, Sam unintentionally becomes embroiled in the struggles of the Nez Perce to remain on their ancestral lands. Torn between her two stepbrothers, she becomes caught in the middle of the Nez Perce War and the tribe's final flight to Canada. Before escaping to the safety of Lewiston with the stepbrother she loves, Sam O'Brien courageously travels with the Nez Perce and reports from the frontlines of war.